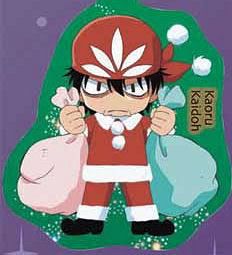 To:
marksykinsFrom:
mousapelliTitle:
Sex no Tensai
Recipient's name:
marksykins
Rating:
R
Pairing(s):
Inui/Kaidoh, Fuji/Momoshiro, et al.
Disclaimer:
This story is based on characters and situations created by Konomi Takeshi. No money is being made and no copyright or trademark infringement is intended.
Author's Notes:
Merry Christmas, S_S recipient! I hope the fic brings you lots of holiday cheer and that it takes you more than two lines to guess my identity (but it totally won't). Special 3 AM thanks to my beta!
(
Sex no Tensai
Collapse
)